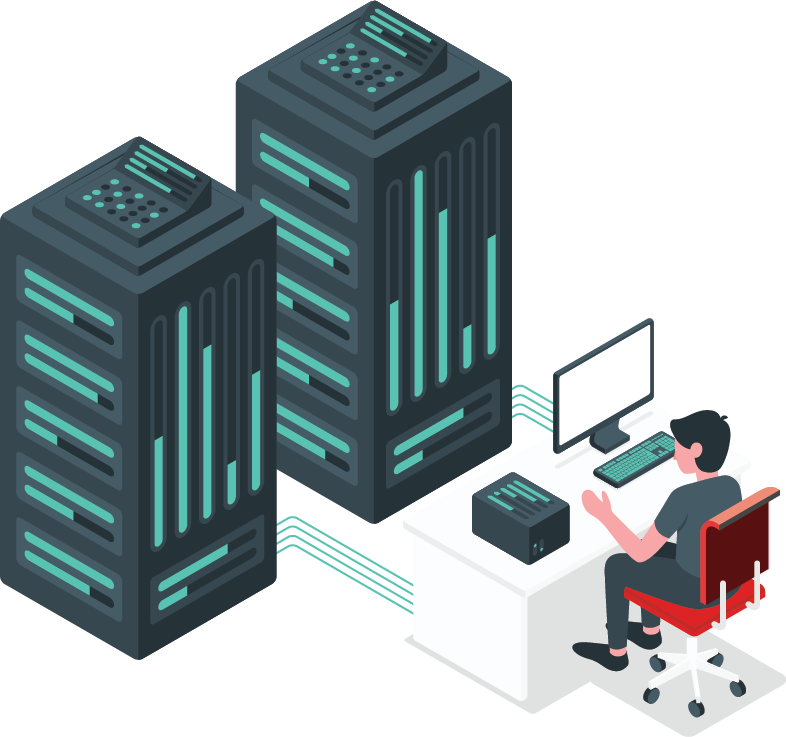 Server Monitoring, Administration & Management
Our server maintenance services also include pre-emptive measures to keep the system safe before anything goes wrong. This also prepares the server for an emergency.Server maintenance involves creating and following MAINTENANCE PLANS which cover both virtual and physical servers. We offer both on-site and off-site maintenance and repairs in our equipped workshop. Our company is fully equipped and certified to handle any server related issues and provide IT Support for SOHO (small home offices), SMBs and corporates. We will convey maintenance related information to the clients in simple language. Our working hours are flexible to be able to work around your lifestyle and business activity.
Server Services Provided by Setup4
Want a worry-free server infrastructure maintenance service?

Get in touch today for a no obligation, free initial consultation.
Server Maintenance & 24/7 Server Support FAQs
Let's have a chat with our Experts.
Need to talk to an IT Expert? Fill out the form and one of our experts will get in touch with you very shortly. 
If you prefer to give us a call, we are ready to talk to you.
We Phone and Email You
Cost Estimate of your project
In-Person Visit