Make your vision a reality with our team of experienced team and develop robust software application, whether you're a start-up or an established business looking to outshine with innovative ideas!
Our Ecommerce websites is packed with industry leading experiences that give you control to grow your business. Let us help you cut through the clutter and choose the right platform for your website design.
Need a new website or to transform an existing one that isn't performing? We are young and talented individuals who make your website design the best in user experience and drive traffic.
Australia's Leading Website Design and Development Company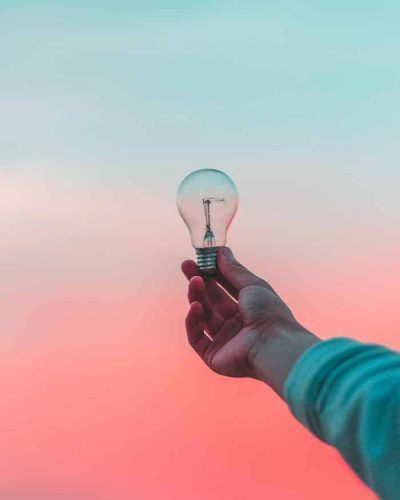 Setup4 is a full-service website design and development company in Australia situated in Melbourne. 
We are a team of experienced web designers, developers and strategists. We have worked with hundreds of clients and established ourselves as the most trusted digital solution providers for businesses in Australia.
Our true heart lies in helping businesses establish their roles and increase conversions. Your Website is your ultimate sales person
Our ability to build any platform makes us an ideal web solutions provider. We work along side with our clients and make their vision on their website come true. 
Working with Setup4 means, you can be as hands-on as you wish! It's Your Website.
POWERING YOUR BUSINESS ONLINE
More reasons to choose Setup4 
Professional Business Email
Manage Your Website Easily with Powerful CMS
You wouldn't want to call a developer to change a background image on your website, would you? Setup4 uses powerful and user friendly content management systems to give you more freedom and control over your site.
We are experts in WordPress, Drupal, Joomla and other popular CMS platforms. 
Our development team supports all the major Ecommerce platforms like WooCommerce, Magento, BigCommerce, and Shopify.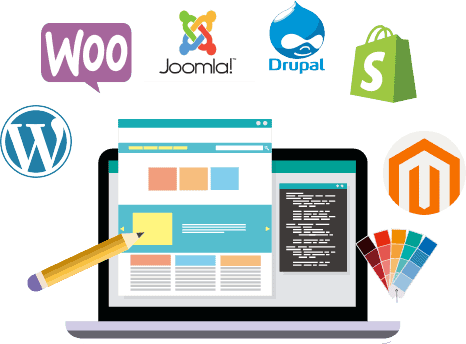 How can I Hire A Web Designer?
Creating a small business website can be a daunting task, especially if you're not a web designer yourself. However, it's important to have a web presence in today's digital world.
The good news is that there are plenty of web design companies out there that can create a small business website for you, and many of them offer small business packages specifically designed to meet your needs and budget. Just like us at Setup4!
For small businesses looking to get a professional website up and running quickly and affordably, hiring a web designer is the way to go. There are many web design companies that offer small business website packages that include everything from domain registration and hosting to design and development. 
Setup4 is one such company that offers a number of small business website packages, all of which start with a free consultation. During the consultation, a Setup4 representative will learn about your business goals and objectives and help you choose the right package for your needs. Once you've chosen a package, the Setup4 team will get to work creating a custom website that is both visually appealing and designed to meet your specific goals. In addition to small business website packages, Setup4 also offers e-commerce solutions, SEO services, and more. So regardless of your needs, Setup4 can help you get your new website up and running in no time.
What Do Web Designers Do?
Web designers are responsible for the visual appeal of websites. They work with clients to understand their needs and create designs that meet their goals. In addition to creating new designs, web designers also update existing websites to keep them looking fresh. To do this, they may revise the layout, add new graphics, or change the colour scheme. Web designers must have a strong understanding of colour theory and typography. They should also be familiar with HTML, CSS, and other web development technologies. Most web designers have a college degree in graphic design or a related field. Some also have experience working in the advertising or marketing industry.
What Is The Difference Between Web Design And Web Development?
Web design and web development are often confused because they both deal with creating websites. However, they are actually two very different disciplines. Web design is concerned with the look and feel of a site, while web development focuses on the functionality of a site. A web designer is responsible for creating the visual style of a website, including the layout, colour scheme, and typography. A web developer, on the other hand, is responsible for coding the website so that it works properly. In order to create a successful website, both web design and web development must be given careful consideration. By understanding the difference between these two disciplines, you can create a website that is both beautiful and functional.
What Are The Steps To Designing A Website?
Website design is a process that involves many different skills and disciplines. The term "web design" refers to the process of creating a website, which can be anything from a personal blog to a corporate e-commerce site. In order to create a website, there are a few key steps that need to be followed:
First, it is important to come up with a concept or theme for the website. This will help to guide the overall design and give the website a cohesive look and feel.

Once the concept has been decided upon, it is time to start designing the actual pages of the website. This step involves creating the layout, choosing colours and fonts, and adding images and other content.

Once the design is complete, it is important to test the website in order to make sure that it works properly and is user-friendly. This testing can be done by friends or family members who are willing to give feedback.

Finally, once everything has been double-checked and verified, the website can be launched and made available to the public.

Promote your site. Once everything is up and running smoothly, let people know about it! Add your URL to business cards and email signatures, submit it to search engines, and tell all your friends and colleagues about it. The more visibility you can give your site, the more successful it will be.
Let's have a chat with our Experts.
Need to talk to an IT Expert? Fill out the form and one of our experts will get in touch with you very shortly. 
If you prefer to give us a call, we are ready to talk to you.
We Phone and Email You
Cost Estimate of your project
In-Person Visit