Endpoint Security Solutions
Protecting your devices, application, anywhere at anytime.
Choose your level of threat protection
Get started with protection
Threats are evolving daily, targeting your users to your business systems.
We have developed a solution that can help stop viruses and threats from web before they reach your business.
Our cloud-based console gives you in-depth visibility and control across all your organisation.
Protects your sensitive data and stops malicious software with application control to provide maximum visibility.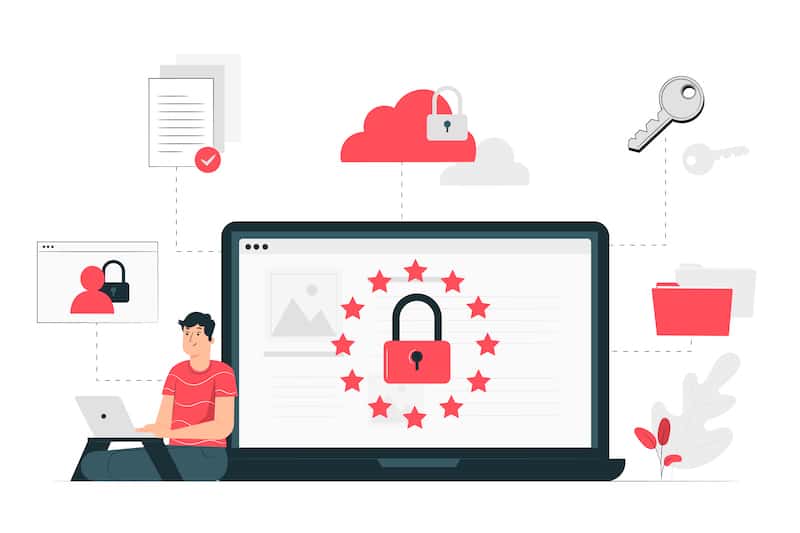 What are the system requirements for S4 Security?
Windows OS
MAC OS
Chrome OS
Android OS
iOS
Windows OS
Microsoft® Windows® 7 (all versions) with Service Pack 1 (SP 1) or later
Microsoft® Windows® 8.1 (all versions).
Microsoft® Windows® 10 (Microsoft® 10S and ARM processors not supported)
MAC OS
Chrome OS
Android OS
iOS
Maximum Protection
Minimal Impact
Connected layers of protection
Maximum Protection
Maximum protection against evolving threats
Gain advanced threat and data protection capabilities
Get Superior protection against spam, phishing, malware and targeted attacks.
Ensure secure access to all your devices
Minimal Impact
Connected layers of protection
Get started with protection for your endpoints and beyond
Endpoint Security Solutions FAQs
What are endpoint security solutions?
Endpoint security solutions are an aspect of cyber security that focuses on the protection of a business's IT network devices. These endpoints are physical devices, such as laptops, servers and more, that exchange valuable data online and through the IT network.
Our IT cyber security experts at SetUp4 are always on the lookout for potential threats, like viruses, data hacks and more. We ensure these external threats are kept away from your business network so no one can access valuable data through an endpoint without permission.
Endpoint protection stays up-to-date and follows all the codes of the Australian Cyber Security Centre (ACSC) for live IT protection.
What types of endpoint security subscription plans are available?
We offer four types of endpoint subscription plans, each designed to suit your specific business IT needs. These plans include:
Endpoint Security included, with up-to-date protection.
Endpoint Security + Advanced Web blocking & usage, for security against online viruses and scams.
Home Advance + Email Security + Cloud Security, to encompass your business's main points of contact.
Home Advance + Email Security + Cloud Security + Fully Managed, for the full range of protection necessary for complex business IT networks. 
All of our endpoint security subscriptions include features such as web threat protection, smart feedback and virus protection for email and web security for any major SaaS application. However for more advanced security solutions for complex IT Networks, an endpoint security solution with more features is highly recommended.
What are the benefits of subscribing to endpoint protection monthly plans?
There are numerous benefits to subscribing to a monthly endpoint security plan.
Level of Protection
Protects a business's IT infrastructure against web-based attacks and other threats. 

No more lost time on data threats and malware. 
Active Security
Real-time security that gives you access to our managed IT support. 

Can detect, prevent and respond to threats as they appear.
What differentiates the endpoint protection solutions monthly plan to other subscriptions?
Our endpoint protection solution subscription is designed to provide security to endpoint devices that connect to an existing IT network.
Our ACSC cyber security service is our other most popular subscription in terms of IT protection. This service acts as the basis of cyber security protection in accordance with the Australian Cyber Security Centre (ACSC. Whilst the endpoint security is a service that we designed specifically for SaaS businesses, the ACSC model provides necessary tools and guidance. This can be used for businesses, government agencies, and individuals based on nationwide data collected by Australian authorities.
Can I use other business tools & systems to complement a monthly endpoint data protection subscription?
Yes, our range of IT services is designed to work in conjunction with an endpoint security subscription. This  gives you access to the business tools you need to run a sophisticated IT network effectively. 
Our other IT services include:
All you need to do is decide on which features are right for you, and if you're not sure, book a 30-minute IT audit session with one of our expert consults (valued at $500) completely free!
Let's have a chat with our Experts.
Need to talk to an IT Expert? Fill out the form and one of our experts will get in touch with you very shortly. 
If you prefer to give us a call, we are ready to talk to you.
We Phone and Email You
Cost Estimate of your project
In-Person Visit